---
Rivet
---

Rivet is a free open source decoder of various HF data modes which interest members of the Enigma 2000 group.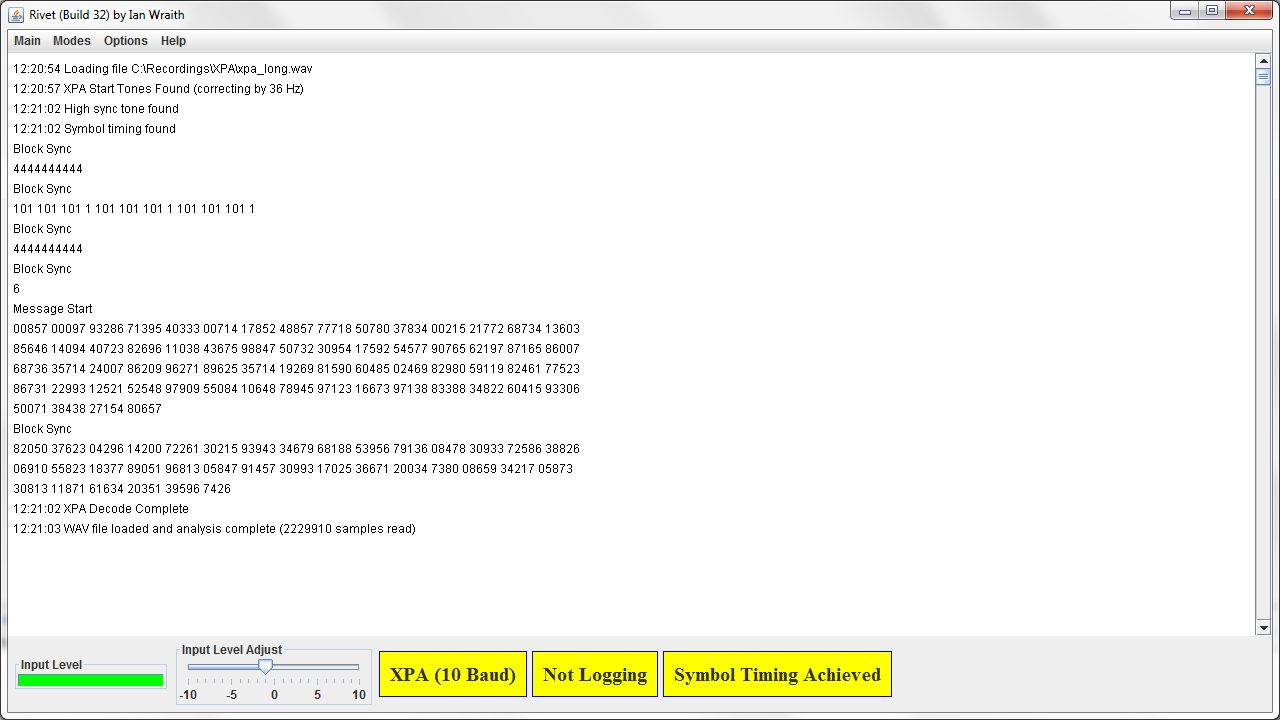 Being an Open Source program Rivet is free and all of its source code can be downloaded here.

Rivet is written in Java so it should run on any PC which has Java installed. If you haven't got Java then you can download it for free from here. As the program uses Java there is no .EXE file but instead a .JAR file. Simply download this file onto your PC and if you have Java installed it should run by double clicking on it as you would any other.

The latest build of Rivet is build 90 (May 2017). To download it right click on the link below and select "Save Link As" then save the file onto your PC.





For help using Rivet please take a look at the wiki.

The latest version of the ships.xml file for Rivet can be downloaded from this webpage.